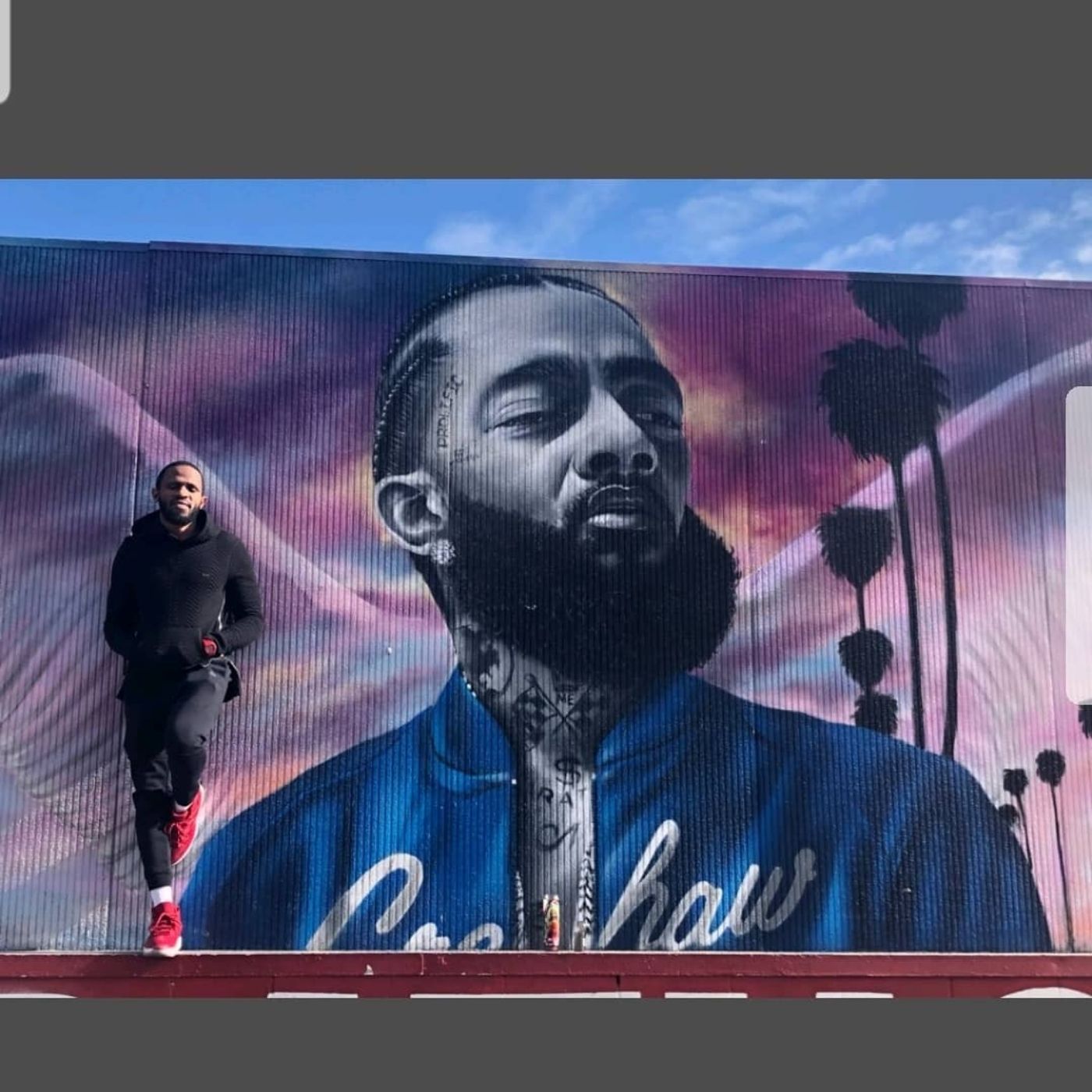 Right out of Sacramento by way of Valley High School.
Jamar Cain joined the Oklahoma football staff as outside linebackers and defensive ends coach on Jan. 31, 2020. Cain comes to Norman from Arizona State where he served the 2019 season as defensive line coach. He was Fresno State's defensive line coach during the 2017-18 seasons and spent the 2014-16 seasons at FCS powerhouse North Dakota State coaching the defensive ends.
Hired by Arizona State head coach Herm Edwards in January 2019, Cain coached this past season for a Sun Devils team that finished 8-5 and beat Florida State 20-14 in the Sun Bowl. ASU recorded six takeaways against the Seminoles.
With Cain on staff, the Sun Devils' 2019 run defense was significantly better than the year before he arrived. This past season, ASU ranked 26th nationally by allowing 125.1 rushing yards per game, and 24th by permitting 3.5 yards per carry. In 2018, before he was on staff, ASU ranked 74th and 66th, respectively, at 170.5 and 4.3.
Cain's defensive line was one of the elements that helped Fresno State compile a 22-6 record over the 2017 and 2018 seasons. The Bulldogs earned a spot in the Mountain West Championship Game both years — they upset No. 16 Boise State 19-16 in the 2018 edition — and won a pair of bowl games.
Cain and the rest of Fresno State head coach Jeff Tedford's coaching staff inherited a program coming off of a 1-11 season in 2016. A year before the arrival of the new coaching staff, Fresno State ranked 83rd in the country by allowing 30.9 points per game. Each of the following two seasons, with Cain on board, the Bulldogs ranked in the top 10 nationally in scoring, culminating in a 2018 campaign in which Fresno State finished third in the country by allowing only 14.1 points per game. Notably, after ASU finished with the 123rd-ranked rushing defense (247.4 ypg) in 2016, the Sun Devils boasted the 11th-best rushing defense (113.4 ypg) in 2017 and the 30th-ranked rushing defense (132.1 ypg) in 2018.
2018 first-team All-Mountain West defensive end Mykal Walker enjoyed a breakout junior campaign as part of Cain's defensive line, recording 67 tackles (33 solo) and ranking second in the league in tackles per game (5.6) among linemen. Another member of the defensive line, Jasad Haynes, earned 2018 honorable mention honors after finishing with 18 tackles, 4.5 tackles for loss, and 2.5 sacks. During his first season in Fresno, Cain successfully converted outside linebacker Tobenna Okeke into a second-team All-MWC selection at defensive end after he picked up 11 sacks in 2017. Once again showing his resourcefulness and flexibility with an undermanned roster, Cain also converted inside linebacker Robert Stanley into a defensive end. Stanley earned All-MWC honorable mention honors after producing an 11-sack season. Another member of the 2017 defensive line, Malik Forrester, earned All-MWC honorable mention acclaim after finishing with 29 tackles, seven tackles for loss, and four sacks.
During his three seasons at North Dakota State, the Bison compiled a 40-5 record and captured the 2014 and 2015 FCS National Championships. He coached several impact players while in Fargo, none more productive than 2014 Buck Buchanan Award winner Kyle Emanuel, who was recognized as the best defensive player in the FCS. The FCS consensus All-American had 32.5 tackles for loss and 19.5 sacks his senior year. The San Diego Chargers selected him with their fifth-round pick (153rd overall), and he played in 63 games for them over four seasons. Cain also was responsible for the development of FCS All-American defensive end Greg Menard. Menard was nominated for the 2016 Buck Buchanan Award after breaking onto the national scene with a tremendous junior season.
Cain spent the 2013 season at Wyoming, serving as defensive line coach and later as interim defensive coordinator. Prior to his time in Laramie, Cain got his first full-time coaching opportunities as a defensive line assistant at the FCS level. He began at Missouri State (2006-08) before making a stop at Cal Poly (2009-12).
Cain also participated in the National Football League's minority internship in the summer of 2008 with the Arizona Cardinals. He continued in the program during the summer of 2009 with the Kansas City Chiefs.
Immediately following his collegiate playing career, Cain entered the coaching ranks. He spent two seasons as a high school coach and one year as an assistant coach at Sacramento City College before getting his opportunity at the FBS level as a defensive graduate assistant during the 2005 season at Ohio University under head coach Frank Solich. His responsibilities at Ohio were with the defensive ends.
A native of Sacramento, Calif., Cain played two seasons at New Mexico State and graduated in 2002 with a bachelor's degree in family consumer sciences. He started his college football career at Sacramento City College, where he was a first-team all-state selection playing two seasons as a defensive lineman for the Panthers. He transferred to NMSU, where he was a 2002 second-team All-Sun Belt Conference pick.