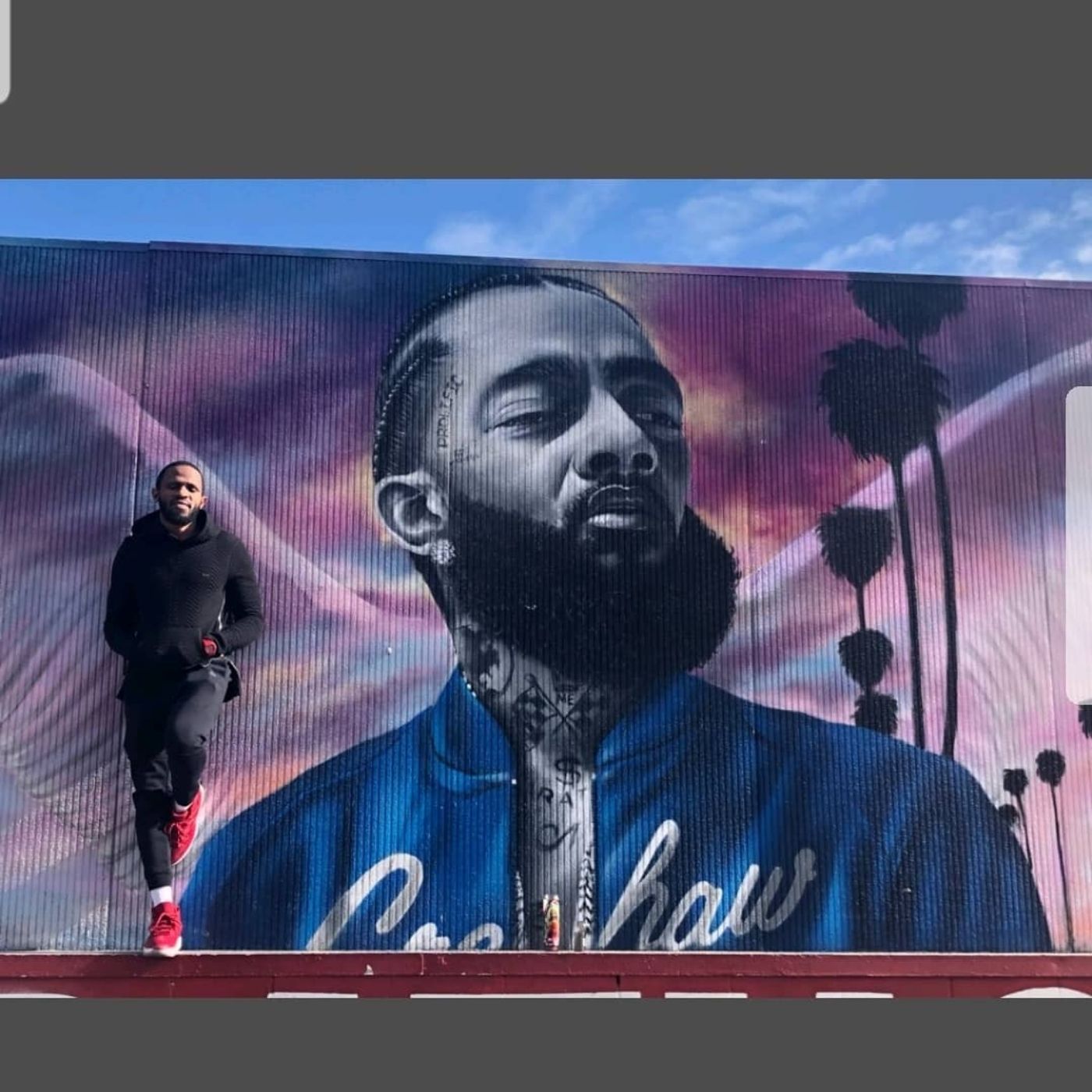 My former college teammate and SWAC champion (Tre Johnson) joins me on this episode. Trey is now the associate Head Coach at Alabama State University. On this episode we talk about playing and learning along side two of the NBA's greatest players ever. Lebron  James and Kobe Bryant (RIP Momba). Also growing up with a best friend and Head Coach Mo Williams.  
Take a look at his resume its crazy!!!!
Trey Johnson begins his first season as an assistant coach for the men's basketball program at Alabama State University for the 2020-21 season.
He comes to Alabama State after a stellar collegiate career in the Southwestern Athletic Conference (SWAC) and a lengthy professional playing career.
Johnson began his professional career in 2007 and went on to play over 10 years in numerous countries all over the world.
He spent parts of three NBA seasons with the Cleveland Cavaliers, Toronto Raptors, Los Angeles Lakers, and New Orleans Hornets. Johnson was a member of the 2011 Lakers' playoff team as well. On his quest to become an NBA player, Trey also spent time in the NBA Development League, now known as the G-League, garnering NBA D-League All-Star honors twice (2008-09 and 2010-11). He earned Second Team D-League honors in 2008-09, and First Team honors in 2010-11 after leading the league in scoring at 25.5 points per game – while also scoring a league-high 48 points in a single game.
Johnson also starred internationally where he competed as a member of the Qatar National Team in the Asian Cup, hosted by Japan in 2012. He helped the country earn a bronze medal in the tournament, while also competing in the 2015 Asia Championship and the GCC Championship (Saudi Arabia).
Prior to his professional career, Johnson earned Second Team All-State honors at Northeast Mississippi Community College after averaging 19 points per game before moving on to Alcorn State University where he played one season for the Braves and averaged 11 points per game from his point guard position. He also shot 41.5 percent from beyond the arc during his time on the Reservation.
After playing a year at Alcorn State, Johnson transferred to Jackson State where he played his final two years. He finished 10th in the nation in scoring during his junior season at 23.5 points per game and was named First Team All-SWAC and scored a season-high 40 points against Texas Southern. After declaring for the 2006 NBA Draft, Johnson returned to school and was named the Preseason SWAC Player of the Year and Preseason All-American.
During his senior season, he set a single season record for points in a single game, points per game average (27.1), free throws made, and free throws attempted. He finished his career as a member of the 1,000-point club with 1,698 career points – placing in the top 10 in school history in just 2 seasons at JSU. Johnson also led Jackson State to 21 wins and the SWAC Tournament, earning Tournament MVP honors and was named the SWAC Player of the Year.
He helped lead Jackson State to the 2007 NCAA Tournament and scored a season-high 49 points against UTEP, earning the Chevrolet Player of the Game honors. Johnson was named an All-American after averaging 27.1 points per game.
Johnson spent his time after his playing career providing skill development to amateur and professional basketball players. He also coached on the NIKE EYBL youth circuit for RM5 and spent one season as an assistant coach at his alma mater, Jackson State University (2018-2019).
    Johnson, played high school basketball at Murrah High School in Jackson, where he was high school teammates with Mo Williams. A talented baseball player as well, Johnson was drafted in the 2002 Major League Baseball Draft by the Kansas City Royals in the 30th round.